Cash payment
You can pay for the order in cash upon receipt of the greenhouse (subject to our delivery) or at the sales office during checkout or pickup.
Cashless payment (payment via QR code)
To issue an invoice, you need to place an order with our manager in the sales office or by phone. The invoice will be issued within a business day.
Video Instructions
Videoinstruksjon for montering av drivhuset «RUBY PRO»
Videoinstruksjon for montering av drivhuset «DROP 2»
Videoinstruksjon for montering av drivhuset «DROP»
Videoinstruksjon for montering av drivhuset «RUBY LUX 3m»
Videoinstruksjon for montering av drivhuset «TUDOR 2.5m»
Videoinstruksjon for å installere WPC -senger
Videoinstruksjon for montering av drivhuset «OSNOVA»
Videoinstruksjon for å installere et drivhus på en haugestiftelse
Videoinstruksjon for å installere automatiske ventilasjonsåpninger
Videoinstruksjon for montering av drivhuset «PRO 2.5m»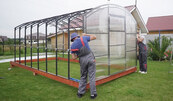 Videoinstruksjon for montering av drivhuset «RUBY PRO»
Montering av drivhuset «RUBY PRO»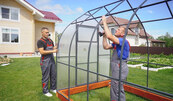 Videoinstruksjon for montering av drivhuset «DROP 2»
Montering av drivhuset «DROP 2»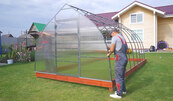 Videoinstruksjon for montering av drivhuset «DROP»
Montering av drivhuset «DROP»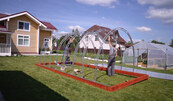 Videoinstruksjon for montering av drivhuset «RUBY LUX 3m»
Montering av drivhuset «RUBY LUX 3m»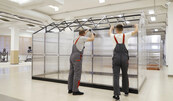 Videoinstruksjon for montering av drivhuset «TUDOR 2.5m»
Montering av drivhuset «TUDOR 2.5m»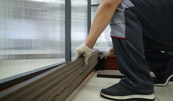 Videoinstruksjon for å installere WPC -senger
Installasjon av senger laget av WPC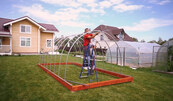 Videoinstruksjon for montering av drivhuset «OSNOVA»
Montering av drivhuset «OSNOVA»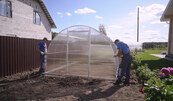 Videoinstruksjon for å installere et drivhus på en haugestiftelse
Installere et drivhus på et haugestiftelse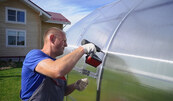 Videoinstruksjon for å installere automatiske ventilasjonsåpninger
Installere et vindu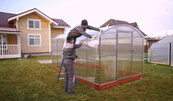 Videoinstruksjon for montering av drivhuset «PRO 2.5m»
Montering av drivhuset «PRO 2.5m»
Feedback from our customers
Opening hours:
mo-fr: 09:00 - 17:00
sa: 10:00 - 15:00