AQUAzis drip irrigation system
AQUAzis drip irrigation system
Drip irrigation makes it much easier to work in the greenhouse, you do not have to waste your energy.Drip irrigation is performed under the root and moisture does not get on the leaves of plants.
Scope of delivery: Drip tape 30 meters long + Accessories for installation and connection of irrigation.
Advantages of drip irrigation:
Watering without physical exertion
Save water
Water does not get on the leaves
Easy installation
Disadvantages:
It is necessary to dismantle watering for storage in winter.
Make AQUAsis an AUTO-WATERING system!

To organize an automatic irrigation system, purchase and install a «Timer Tap». Install it in the main hose instead of the ball valve. Now you can program the start and end time of watering!
Installation and storage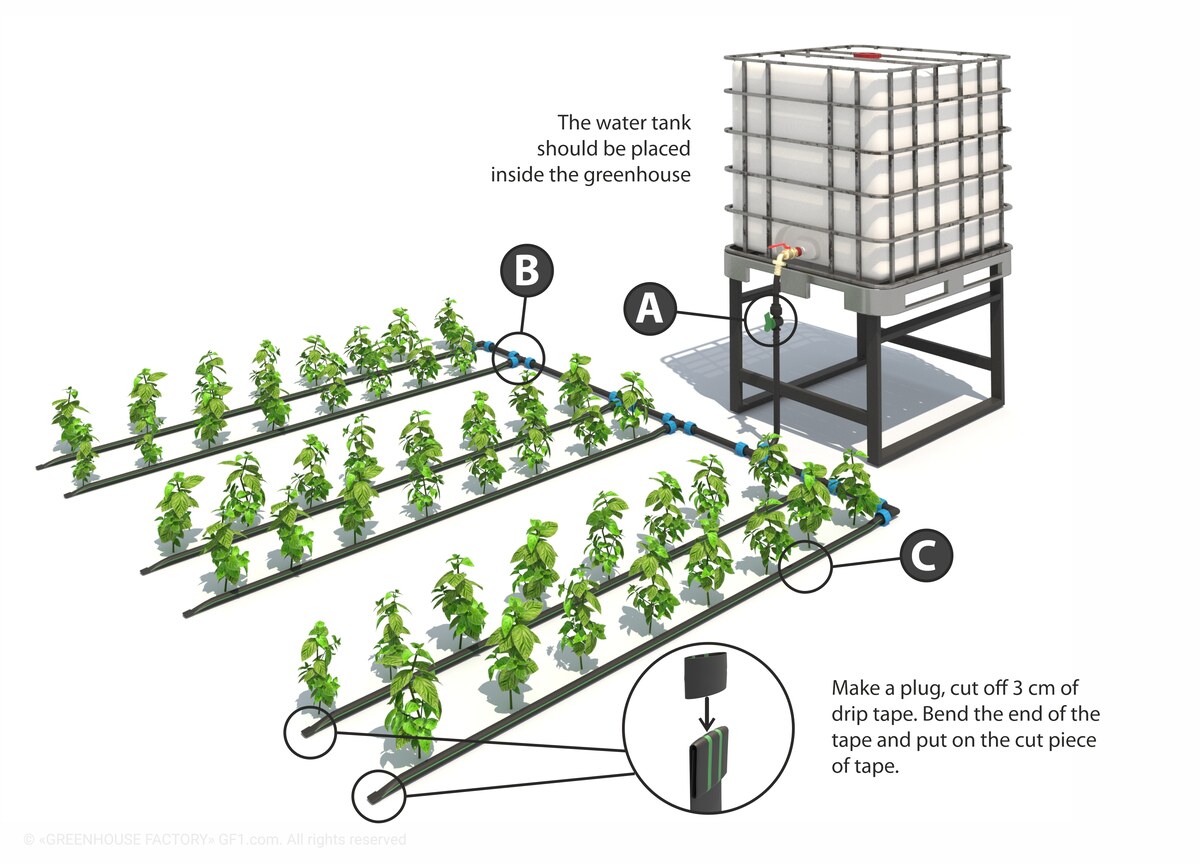 Installation

A. Ball valve 16x16
Used to control the water supply to the irrigation system. Can be replaced with a «timer tap» (purchased separately).

B. Tee fitting
Serves as a splitter in the drip irrigation system.

С. Drip tape 30 m long.
Drip tape ensures even water distribution for plant watering.
Storage
Store the drip tape in a room with a positive temperature. The tape should be rolled up, avoiding creases, and it is recommended to store it in a stretched state.
Other additional products
Opening hours:
mo-fr: 09:00 - 17:00
sa: 10:00 - 15:00