Other articles
Shelves and hanging table in the greenhouse
13554 read it
In our experience, we see that many people consider a greenhouse as a place intended exclusively for growing plants, and try to take up all the space for planting, making inconvenient small narrow passages between the beds and least of all thinking about being and working in the greenhouse was convenient and comfortable.
We will write an article about the placement of beds a little later, but for now we will talk about how in the process of working in a greenhouse, sometimes there is not enough shelf where you can put garden tools, gloves, fertilizers, and so on.
Our company offers hinged shelves that are installed on the ends of the greenhouse, for example, for a greenhouse House with a width of 3 meters, the shelf size is 750x200 mm. The shelf is easy to install and remove without having to drill or screw anything on.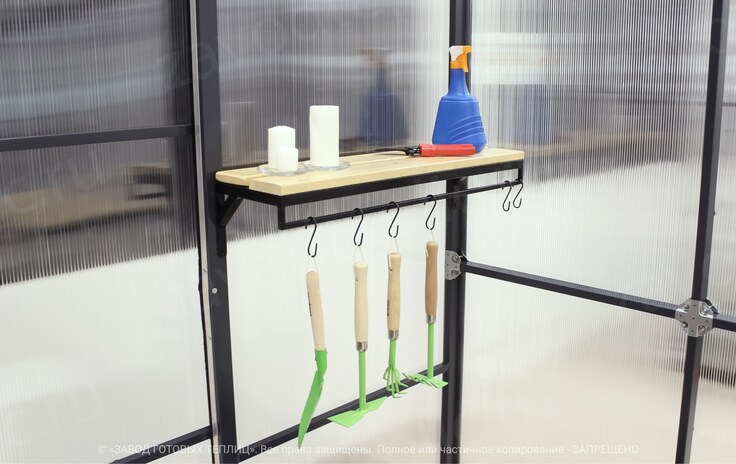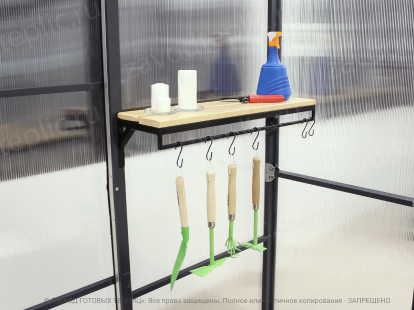 In addition, tables that have large dimensions have been put on sale, for example, the size of the table for the greenhouse «Tudor» with a width of 3 m is 1350x500 mm. The table can be used for placing cassettes with seedlings, transplanting plants on it, and so on. The table is mounted and easily installed without drilling or screwing.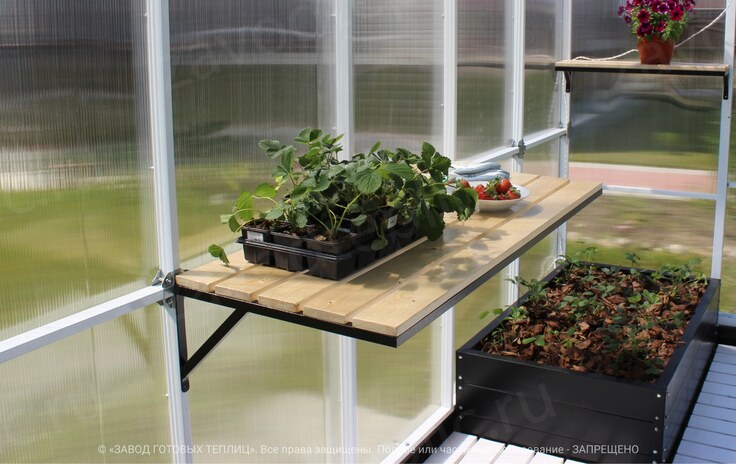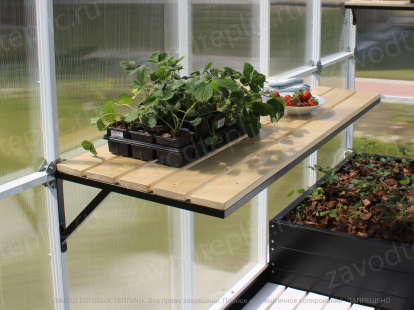 In early spring, the temperature drops below 0 at night, and the ground is still cold. Thanks to the table, it is possible to take out plants earlier in the greenhouse, and in late autumn-to grow greens and other crops longer.
In Europe, a greenhouse is often used as a recreation area, where plants and flowers are placed, and where there is also a tea drinking area. Our table is perfect for this. Now there is a place for a mug with your favorite drink and treats!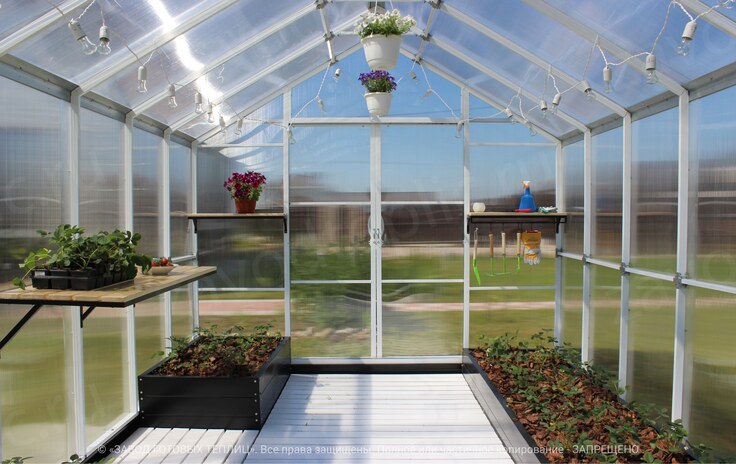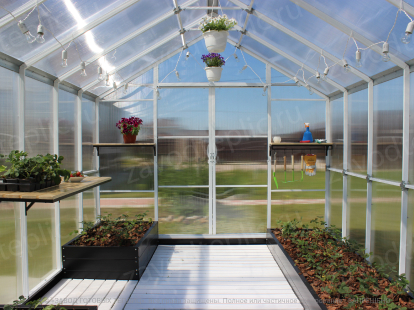 Competent arrangement of the greenhouse inside - a rich harvest, comfortable work and pleasure from the process.
Other publications