Warm beds of WPC (eurogriads)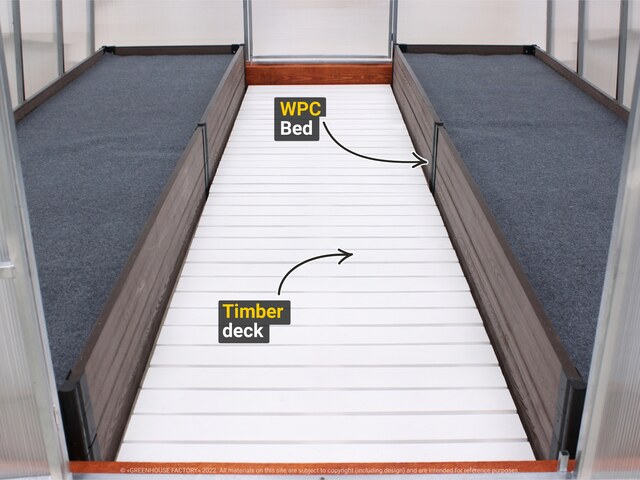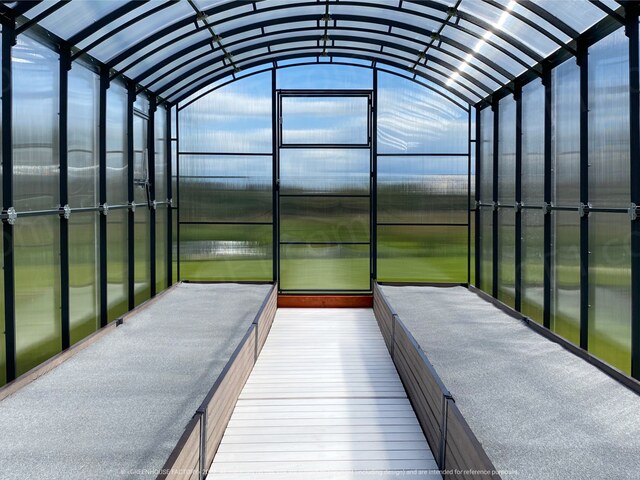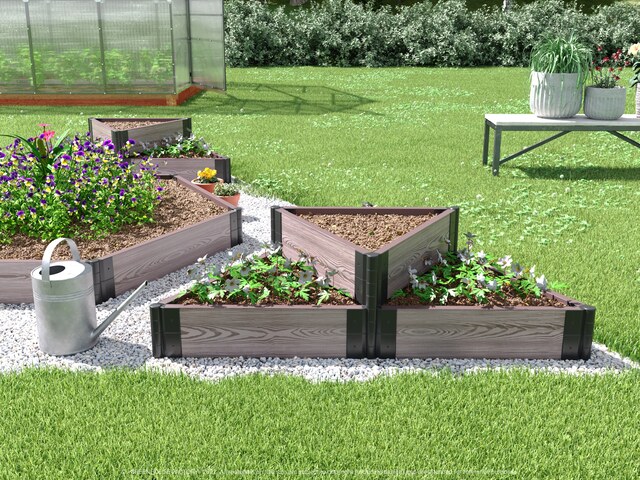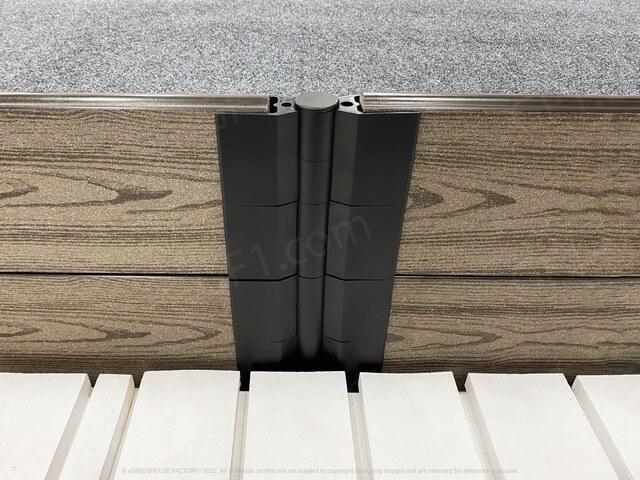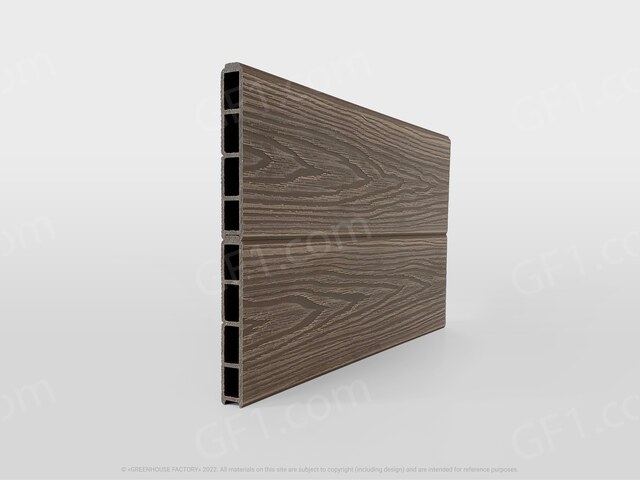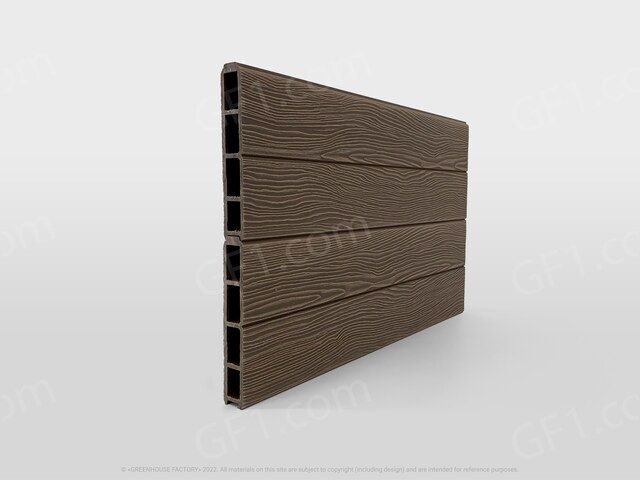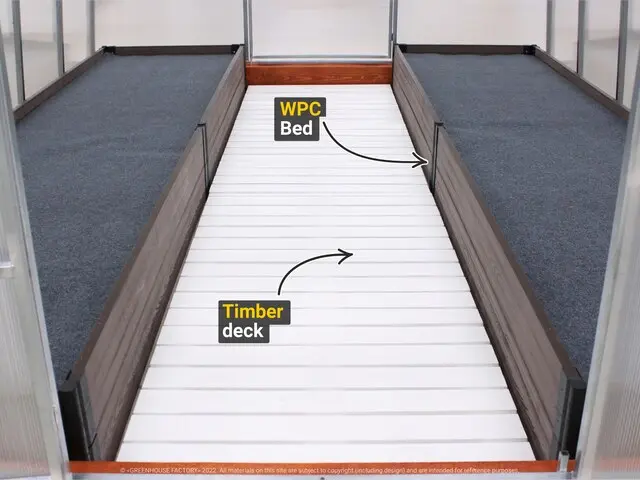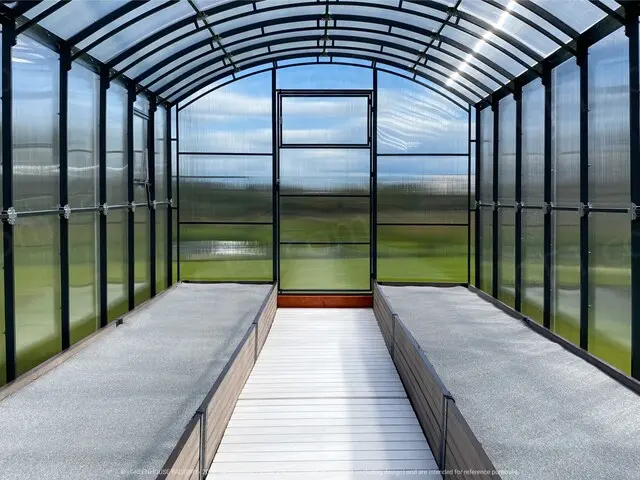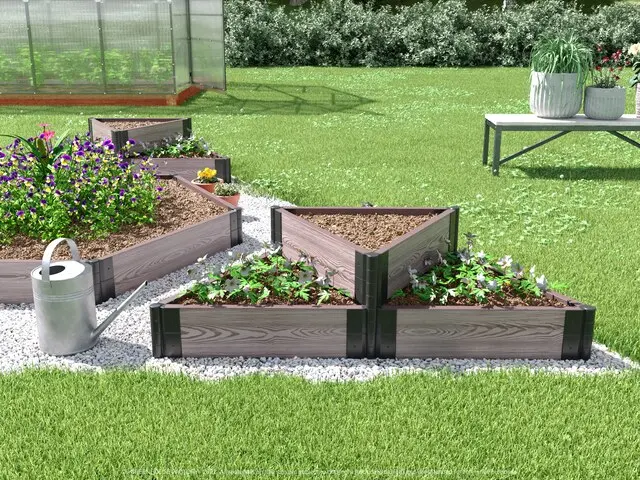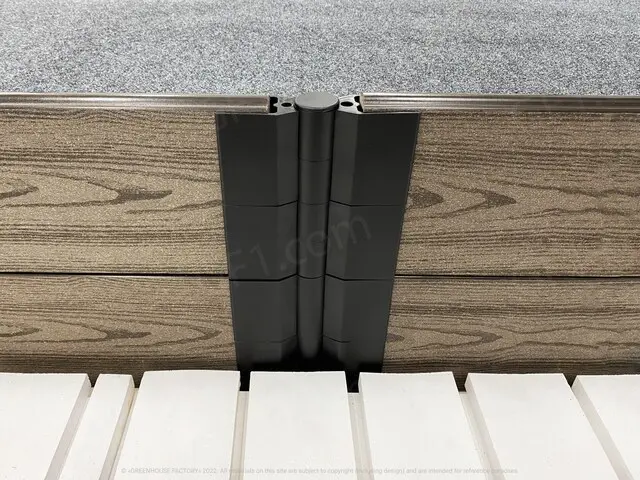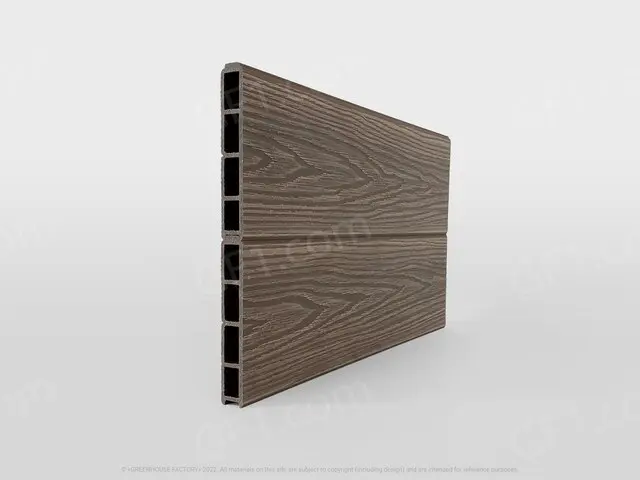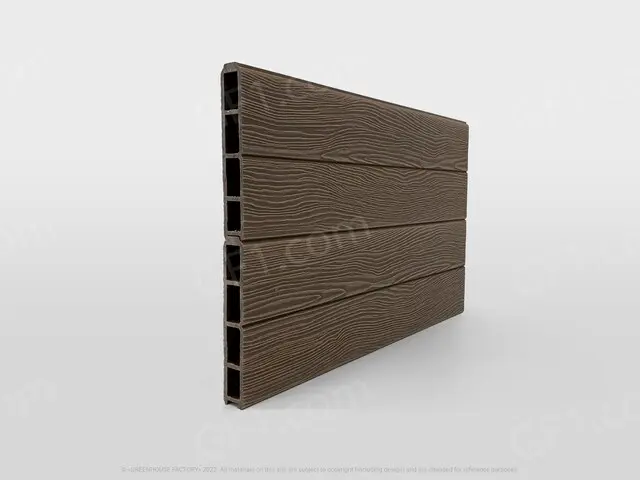 Warm beds of WPC (eurogriads)
A warm bed consists of a bed board and articulated docking elements.The board is made of wood-polymer composite( WPC), has a cellular structure that serves as thermal insulation, so the bed is warm.
The board is cut with a jigsaw or saw on wood, so the bed (flowerbed) can be made of any size.
Articulated connecting elements allow you to assemble a bed (flowerbed) of almost any shape, as well as increase its height by installing boards on top of each other.
The 3D texture of the tree gives the beds an excellent appearance. Warm beds of WPC (eurogriads) will decorate your site.
The delivery package includes: Bed board 2000x150x30 + Docking elements.
Advantages of WPC beds (eurogriads):
Modern, attractive appearance
Does not lose its shape and does not fade over time (unlike beds made of wood)
Eco-friendly
Easy installation
Disadvantages:
Examples of forming and calculating warm beds of WPC (eurogriads)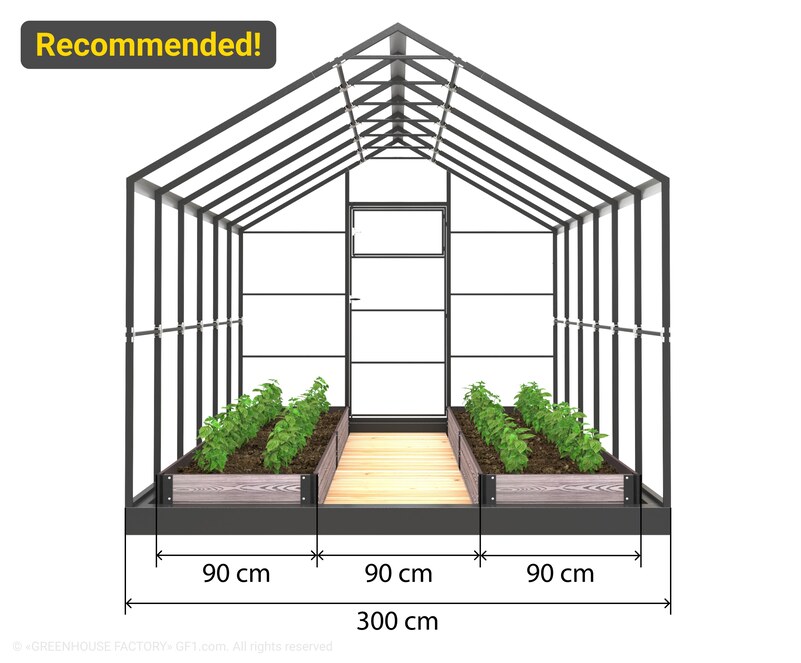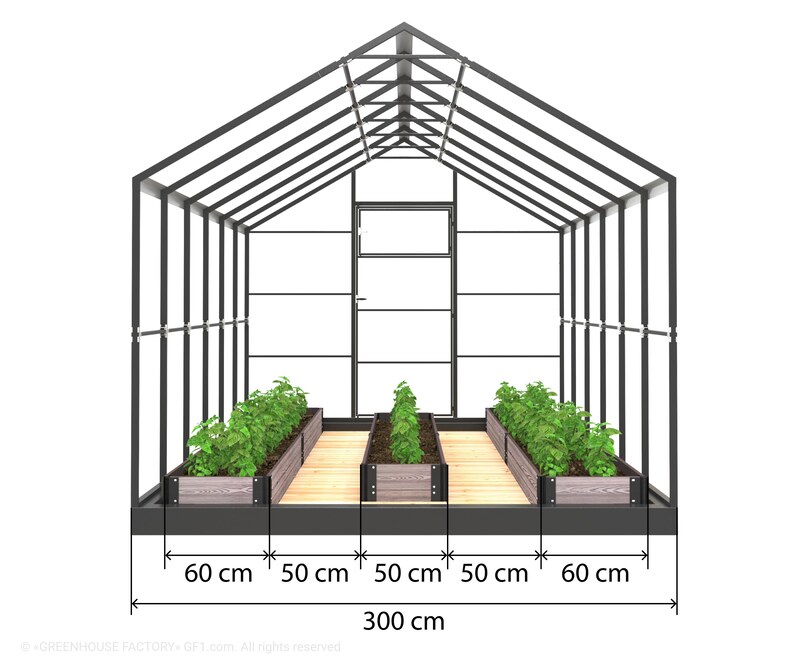 Calculation of warm WPC beds:
| | |
| --- | --- |
| Choose the height of the bed: | |
| Možnosť montáže: | |
Zips sa inštalujú do postelí so šírkou nie väčšou ako 95 cm
Bed board:
Connecting element:
Anchors:
Kravata na zips:
[[countBoard]] pcs.
[[countElement]] pcs.
[[countAnchor]] pcs.
[[countFasteners]] pcs.
[[totalBoard]] €
[[totalElement]] €
[[totalAnchor]] €
[[totalFasteners]] €
Total:
[[ nicePrice(total) ]]
€
Assembly of warm beds of WPC (eurogryadok)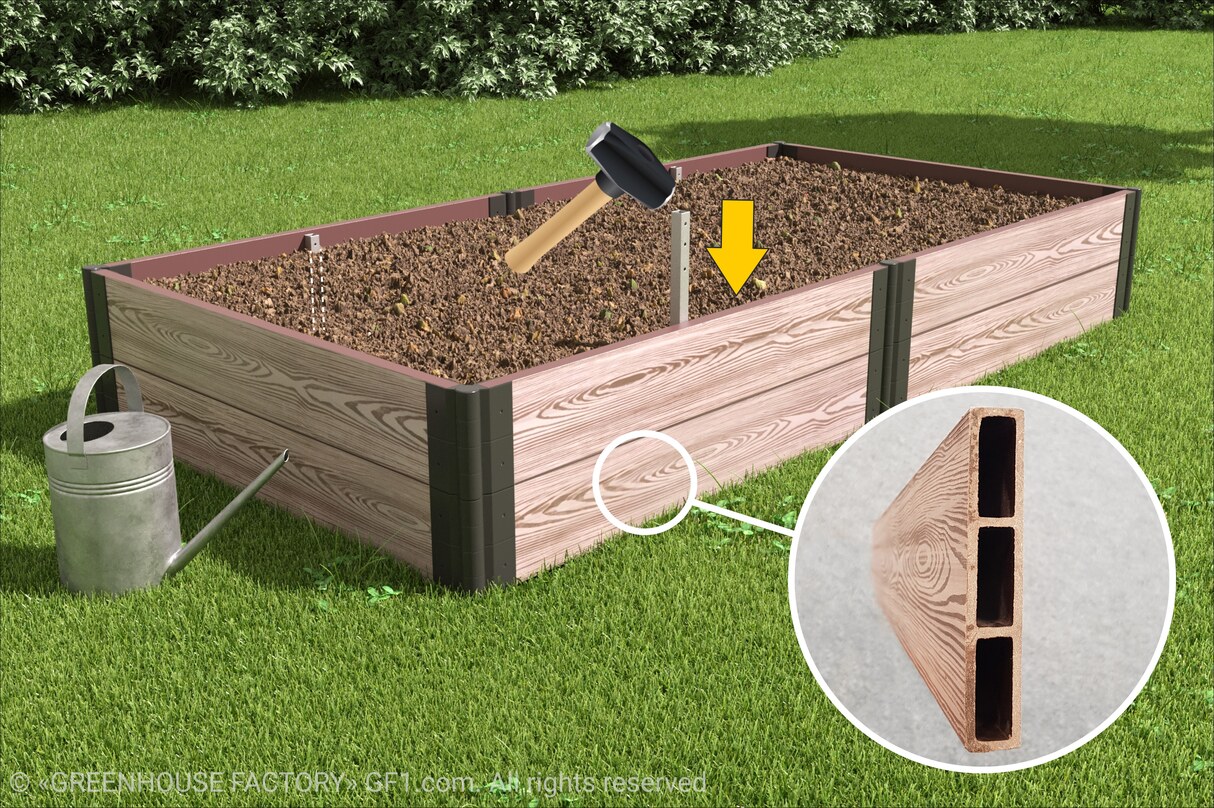 It is recommended to use additional anchors to prevent shifting of the bed boards and keep the bed in its rectangular shape. They are driven into the ground in the center of the bed board and attached to it with self-tapping screws on wood.
Anchors (ground hooks) - It is recommended to install 1 anchor every 2 m of the board.
The garden bed.
Please note! Anchors (ground hooks) are driven into the ground after installing the beds.
Other additional products
Feedback and questions
Here you can ask your question about a greenhouse or other product.
BÁNOVCE NAD BEBRAVOU, Ozorovská hlavná, 95703, (E50-vedľa UMY CAFÉ)
Opening hours:
mo-fr: 09:00 - 17:00
sa: 08:00 - 12:00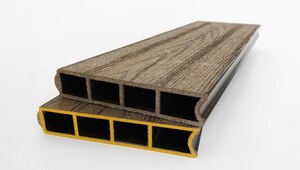 Cellular structure of the bed board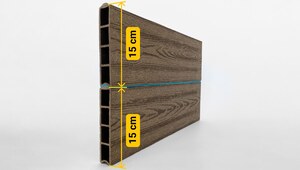 The bed height of 30 cm is collected from 2 boards of 15 cm each.