Steel beds
Steel beds
The steel bed consists of a galvanized C-shaped profile 120x40 mm with a wall thickness of 1 mm and has an additional decorative coating, color-black.
Due to their shape, such beds are very durable and convenient to use. When caring for plants in the greenhouse, you can lean on them without fear of breaking the bed or injuring yourself on sharp edges, unlike ordinary beds. The beds do not deform over time and will last for many years.
Steel beds are the best offer in terms of quality today. Thanks to our own production, we can make beds according to your size. Delivery by a transport company to any region is possible.
The delivery package includes: C-shaped profile according to the size of the bed + accessories for assembly.
Advantages of steel beds:
Very strong and durable
Easy to use
Do not lose their shape over time (unlike regular beds)
Possibility of manufacturing any size
Easy installation
Options for using steel beds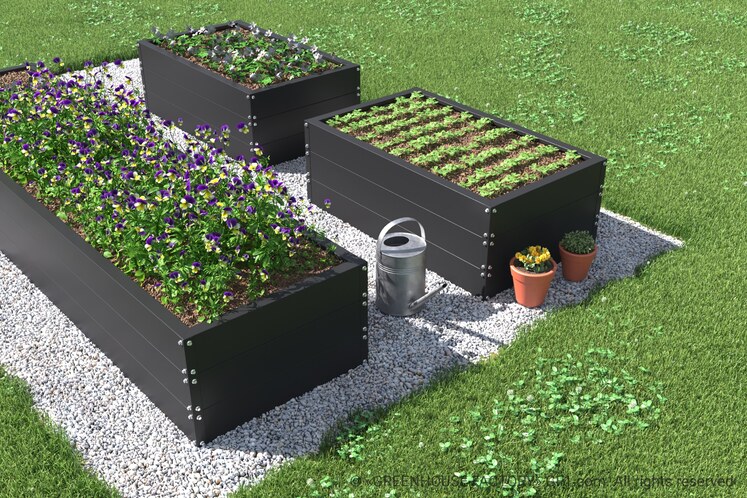 Flowerbeds on the plot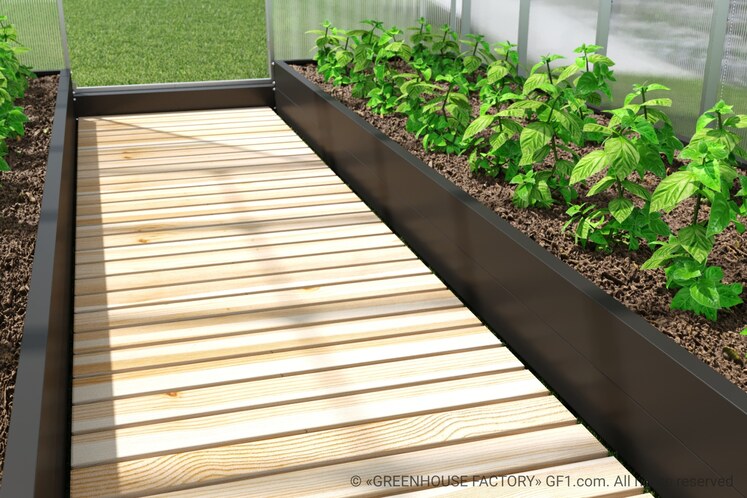 Garden beds in the greenhouse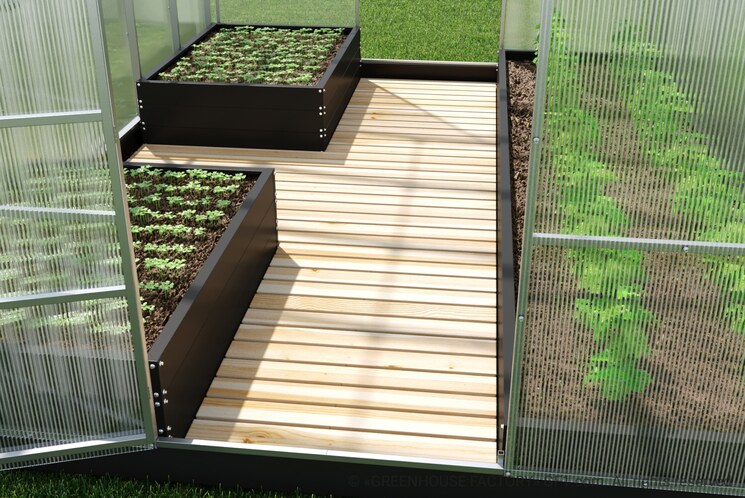 Beds and flowerbeds in the greenhouse
Steel beds and flower beds in the greenhouse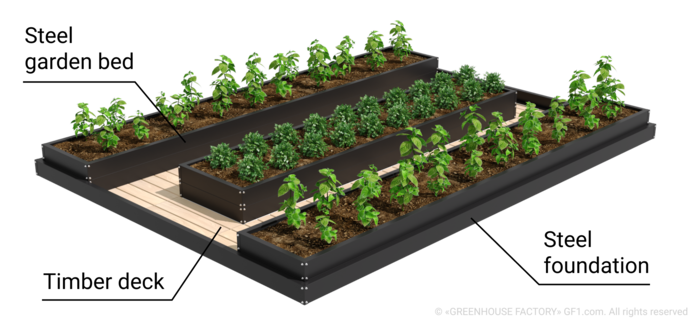 Three beds in a greenhouse with a steel foundation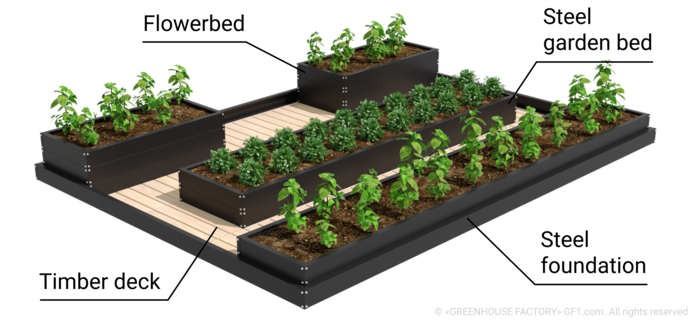 Two beds and flowerbeds in a greenhouse with a steel foundation

Other additional products
Feedback and questions
Here you can ask your question about a greenhouse or other product.
Opening hours:
mo-fr: 09:00 - 17:00
sa: 10:00 - 15:00